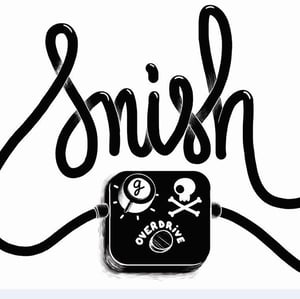 £

2.00
Snish are here to prove a point, with furiously catchy songs, their effective experimentation of rock n' roll, make them stand out. Killer looks, even deadlier hooks and songs that need to be served with an ASBO to be removed from your head. An intoxicating mix of heavenly Nirvana-esque melodies, and guttural roars, set to a funked up pulse of monster Zepplin riffs and ska beats. With a raw infectious live energy, Josh Beech their lead singer cuts a mesmerising Iggy Pop figure on stage, along with John 'Moon' Turnham beating the shit out of his drum kit, cajoling the crowd into a seething mosh pit. Barely out of there teens, these kids flew to New York last month to perform for Fox TV, and their latest release was song of the month on XFM. Ones to watch indeed.
Released in a maxi single jewel case (all celowrapped)
Tracks -
1. Hows Your Friend
2. Stop Driver Consider
3. Gramophone
4. Illustrations Whore
5. Wishing Well
6. I For An Eye
£1 postage for UK
£2 postage everywhere else
OUT NOW!!!
x